We offer many pump options for all types of food processing applications. Whether you are pumping water, juice, milk, sauces, salsas, or fruit slurries, we have a pump for you. All of our Air Operated Diaphragm Pumps, Centrifugal Pumps and Positive Displacement Style Pumps can be configured to customer specifications and needs.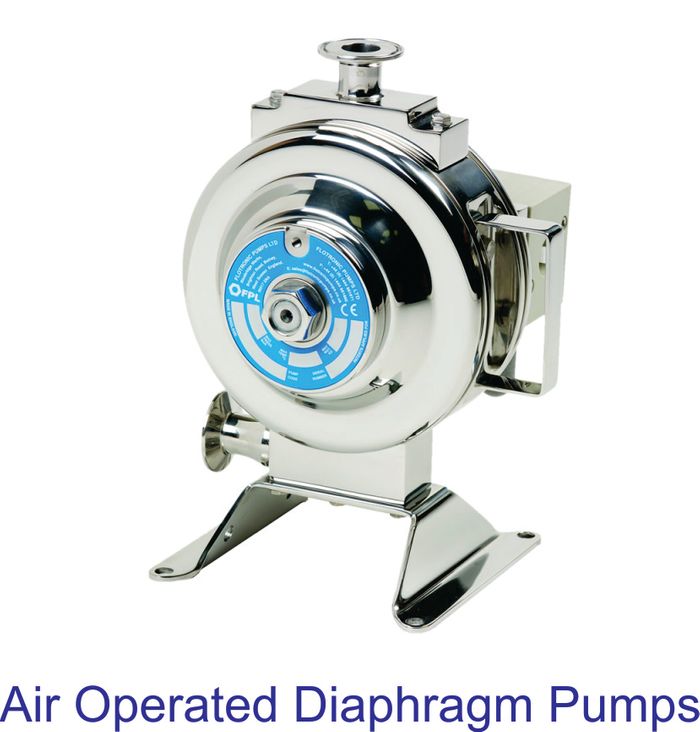 Air Operated Double Diaphragm Pumps
The Flotronic Air Operated Diaphragm pump offers an exciting and unique "One-Nut" design that is easy to maintain and clean. They offer a 3A design as well as a Good Food Pump design that features "tool-less" maintenance. The pump can be torn down and reassembled without the use of any hand tools.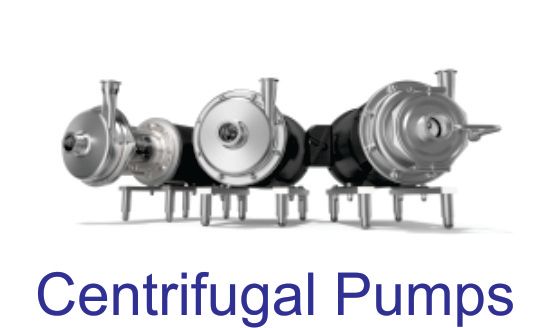 Centrifugal and Lobe Pumps
GEA pumps has been manufacturing quality centrifugal pumps for over 60 years. Their years of experience have allowed them to continually deliver products featuring unique operational advantages over similar competing pump manufacturers. They offer direct replacements to companies such as Fristam and Ingersol-Rand.
FOOD & BEVERAGE - CLEANING SYSTEMS & PRODUCT RECOVERY

Our GEA tank cleaning systems will allow you to tackle the toughest tank cleaning operations.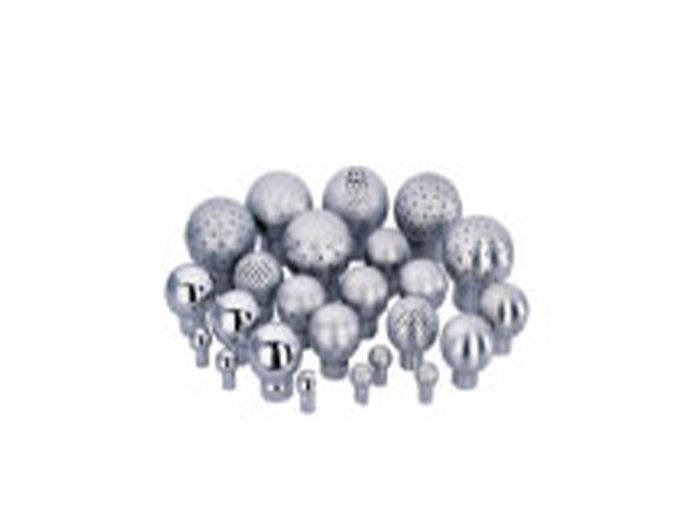 Spray Balls
Our Stationary Spray Balls are precision crafted to provide you with the peace of mind that your CIP cycle will have complete coverage of all your tank internals.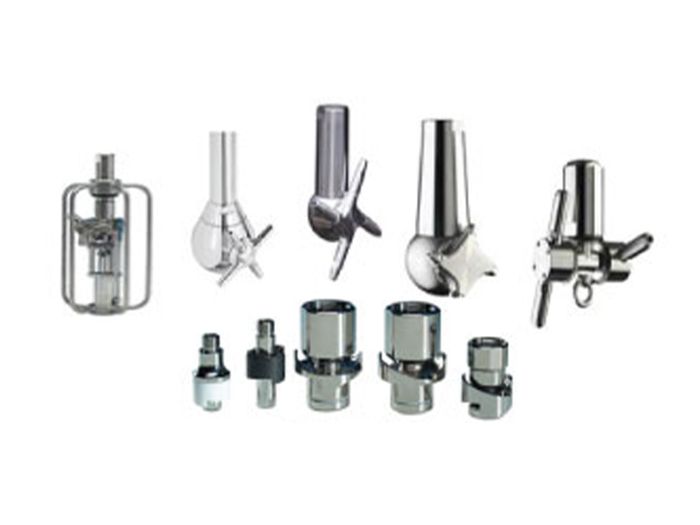 Rotating Jet
GEA rotating jet spray cleaners are an evolutionary ball bearing less design. By removing the ball bearings, there is less wear and tear on the unit and they are easier to maintain.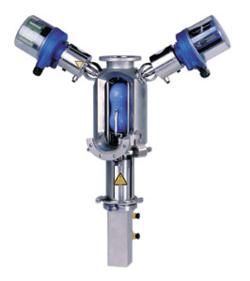 Pigging Systems
GEA Pigging systems are the standard in cleaning process piping and minimizing product loss. They are the only design that meets 3A standards. GEA has systems around the world in applications that include Yogurt, Soft-Drink Syrups, and Peanut Butter. These systems are great for reducing VOC costs for plant waste-water.

Classic Filter and Equipment is a stocking distributor for GEA Tuchenhagen sanitary and aseptic process valves. GEA Tuchenhagen is a world leader in process valve technology. They were the first to introduce Mix-Proof valves and 24/7 Mix-Proof valve technology. There valves are used throughout the dairy, soft-drink, juice and brewing industries. So, if you need a shut-off valve, shuttle valve, divert valve, tank-bottom valve, sampling valve, mix-proof valve, control valve or overflow valve, GEA Tuchenhagen has you covered.

Tubing is used throughout the Food and Beverage industry to convey liquids, gases and air. You can find tubing on filling lines in liquid packaging and in CIP systems to deliver cleaning chemicals. It can, also, be found throughout plant compressed air systems for such applications as actuation of valves and controlling packaging machines.
We provide tubing in a wide array of materials. These include Silicone, Polypropylene, PTFE, PEL, PFA, Nylon, PVC, Polyurethane, Polyethylene, Viton, Hytrel, and Latex.
FOOD & BEVERAGE - FILTERS

Filters are found in every aspect of Food & Beverage manufacturing facilities. They play a critical role in maintaing product quality, process integrity, and facility upkeep.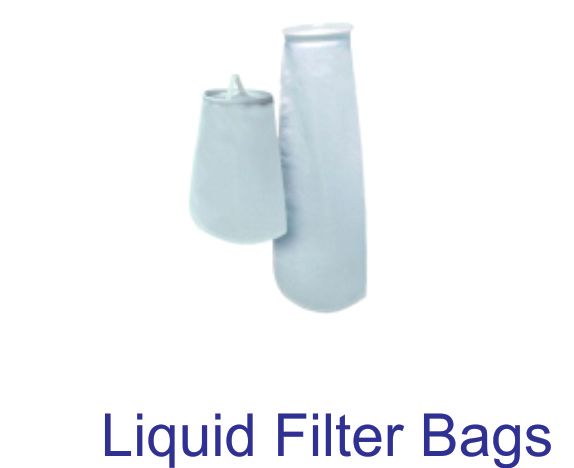 Liquid Filters
Liquid filters are used for operations that include pre-filtration for RO systems, clarification of raw ingredients, and final product filtration.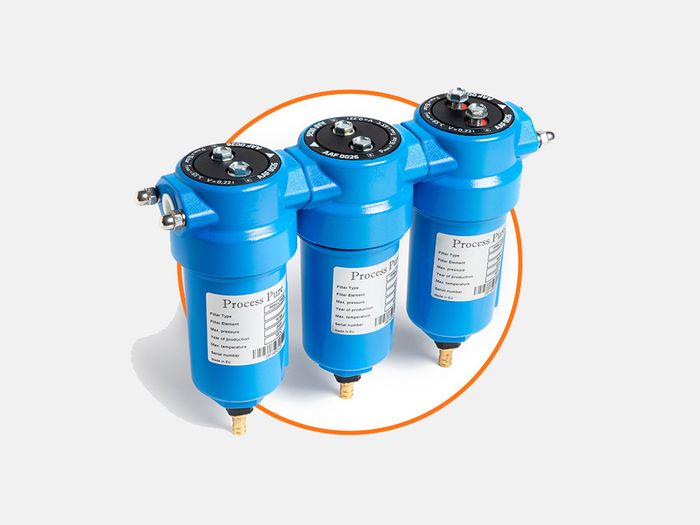 Air Filters
On the air side, filters are used for removing dust contamination from the manufacturing environment in powder processes and for Air Handling Systems protecting food processing areas.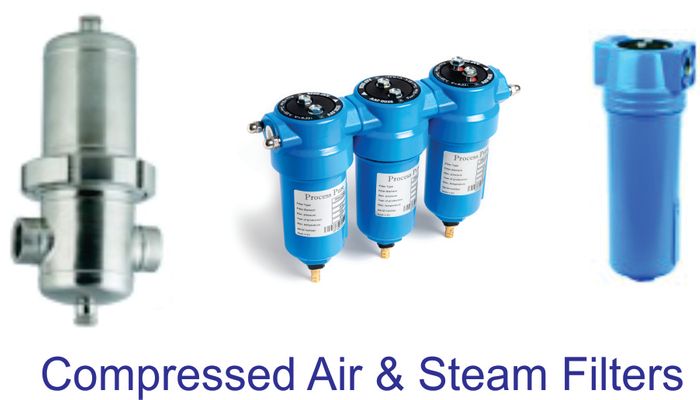 Compressed Air and Steam Filters.
Compressed Air and Steam are major plant utility areas that require high quality filters to protect plant machinery and insure product sterility and integrity. Compressed Sterile Air and Steam are also used to clean and sterilize product holding tanks.
We offer culinary steam filters as well.
Classic Filter and Equipment offers a wide array of filtration products for the Food & Beverage industry. We offer micron ratings from 0.1 - 1000 microns.
Liquid Bag Filters
Liquid Cartridge Filters
Liquid Membrane Filters
Vent Filters
Compressed Sterile Air Filters
Steam Filters
Dust Collectors
HVAC Filters
FOOD & BEVERAGE - DUST COLLECTORS

In the Food & Beverage industry Dust Collector filters and Bin-Vent Filters can be found on silos and tanks containing grains, powders, flour, sugar and other raw powder form ingredients. Dust Collectors protect the manufacturing environment from dust contamination and Bin-Vent Filters allow tanks and silos to breathe without contaminating the surrounding area. Classic Filter offers both bag style replacements and cartridge style replacement elements for almost any OEM dust collector manufacturer. We offer a variety of media choices to fit any application.
FOOD & BEVERAGE - RO MEMBRANES

Reverse Osmosis Systems are prevelent in the Food and Beverage industry. They are used to treat incoming water supplies and remove contaminants that would be harmful to either processing equipment or products. Classic Filter and Equipment can provide replacement RO membranes and Membrane Housings for a variety of systems. We offer Hydranautics RO membranes. Hydranautics is a world leader in membranes and membrane technology. We offer 4" x 40" and 8" x 40" membranes.

FOOD & BEVERAGE - GRAIN HANDLING
FOOD & BEVERAGE - COOKING OIL